MOORESVILLE, NC – March 6, 2018 – NASCAR announced the 20 finalists for consideration as part of the 2019 Hall of Fame Induction Class . Nine of the men have Ford Motor Company ties, including seven repeat nominees and two newcomers in John Holman and Ralph Moody.
Those back on the ballot from last year are current Ford team owners Jack Roush and Roger Penske; 1992 NASCAR Champion Alan Kulwicki; 19-time Ford Cup winner Davey Allison; Buddy Baker, who had 19 wins for a variety of teams including Bud Moore and the Wood Brothers; two-time champion engine-builder for David Pearson in 1968-69 with Holman-Moody, Waddell Wilson; and Ricky Rudd, the sport's Iron Man, who had 23 wins in more than 900 starts, including stints with Bud Moore, the Wood Brothers and as an owner/driver.
DAVEY ALLISON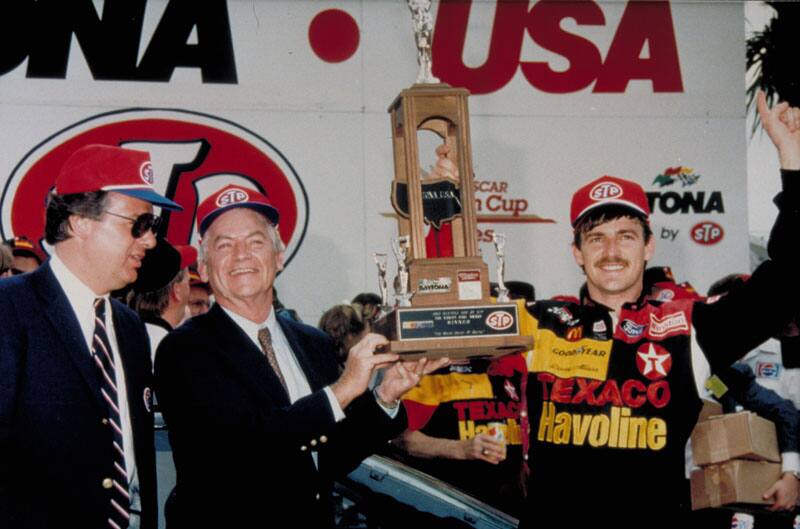 Davey Allison made 191 career Monster Energy NASCAR Cup Series starts and all but eight of them were behind the wheel of the No. 28 Texaco Havoline Ford. He ran six full-time seasons when the series consisted of 29 races while running in parts of three others, and wasted little time in grabbing headlines. After car owner Harry Ranier hired him for the 1987 season Allison took off, qualifying second for the Daytona 500 and then grabbing the pole one week later at Rockingham.
Allison won 19 times overall, four of those with Ranier and the rest under ownership from fellow Hall of Fame Nominee Robert Yates, who purchased the team in 1989.  They won the 1992 Daytona 500 together and were in a battle with fellow Ford drivers Bill Elliott and Alan Kulwicki for the season championship, but an accident during the season finale at Atlanta Motor Speedway ended that bid.
Davey, the son of NASCAR Hall of Famer Bobby Allison, won his last race on March 7, 1993 at Richmond International Raceway. He died on July 13, 1993 from injuries suffered in a helicopter accident at Talladega Superspeedway.
BUDDY BAKER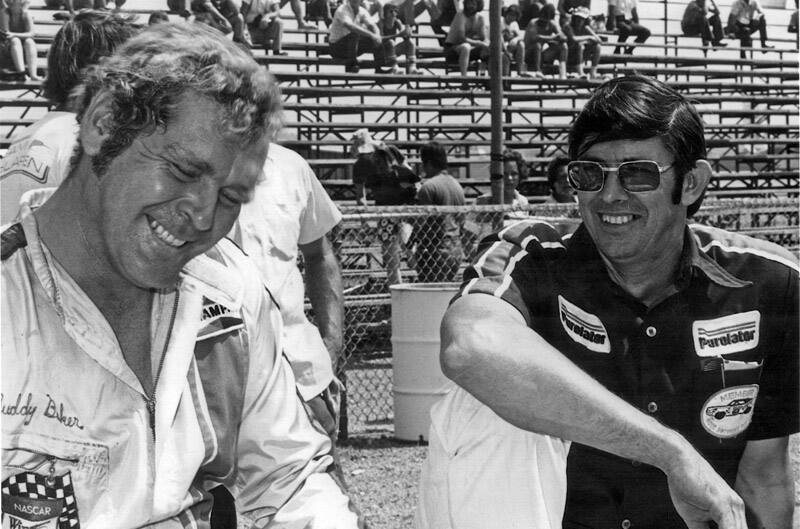 Buddy Baker's best season in the Monster Energy NASCAR Cup Series came in 1975 when he and NASCAR Hall of Fame Inductee Bud Moore teamed up to win four times, which included a season sweep at Talladega Superspeedway. Baker extended his Talladega win streak to three the following season with Moore, but saw his bid for four in a row end with a second-place run in the fall of 1976.
Baker, who won 19 races overall during a 33-year career, made it back to Victory Lane with Ford six years later when he won the Firecracker 400 at Daytona in 1983 with the Wood Brothers. He drove two seasons for the family-owned operation, posting one win, two poles, and 24 top-10 finishes in 42 starts.
ALAN KULWICKI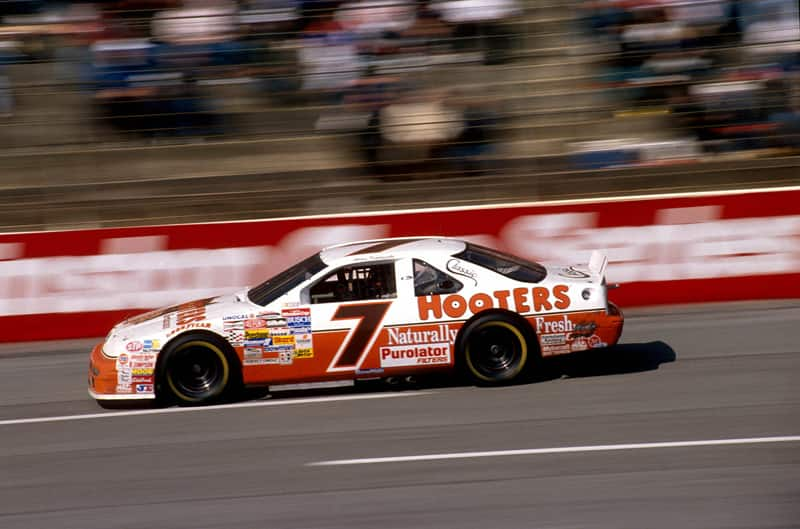 Alan Kulwicki may have won only five races in his shortened Monster Energy NASCAR Cup Series career, but in winning the 1992 series championship over fellow Ford drivers Bill Elliott and Davey Allison, he established a legacy that continues to shine today. As an owner/driver, Kulwicki changed the thinking of how a race team could be successful as he took a small underdog race team and beat the bigger organizations through hard work and determination.
After an accident at Dover with only six races remaining put him 278 points behind, Kulwicki clawed his way back into the title hunt.  Entering the season-finale at Atlanta Motor Speedway, Kulwicki found himself second in the standings, but ended up taking the title in his No. 7 Hooters Ford 'Underbird' after leading one more lap than Elliott, who ended up winning the race. The fact Kulwicki led the most laps gave him the necessary bonus points to win the championship by 10 over Elliott.
Kulwicki, who is one of only seven drivers to win a Cup title with Ford, didn't have a chance to defend his championship after the plane he was flying in crashed on approach to Tri-Cities Airport on April 1, 1993, killing him and three others on board.
ROGER PENSKE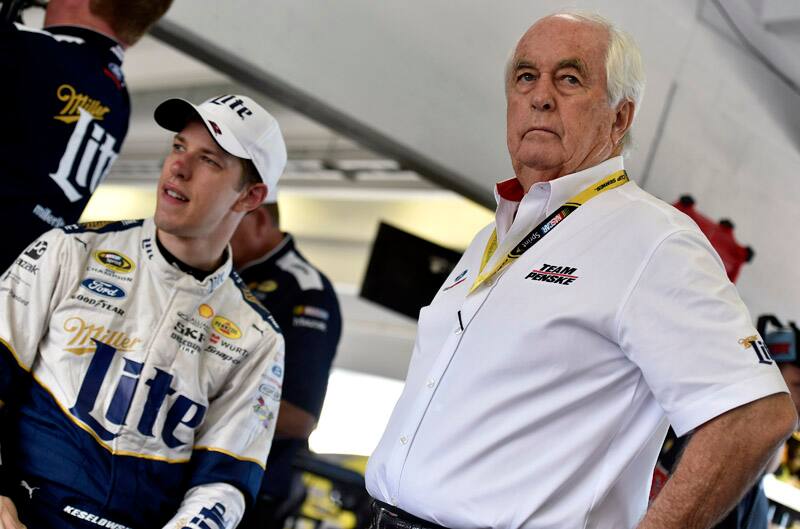 Roger Penske has won 104 Monster Energy NASCAR Cup Series races in his career and 58 of those have been with Ford. Since returning to Ford at the start of the 2013 season, Penske has put together a three-car operation that has won 31 times on the Cup side, and an equally successfully NASCAR XFINITY program that has 34 wins and four owner's championships.
Penske made an immediate impact with Ford when he first joined the manufacturer in 1994, winning eight times with driver Rusty Wallace. The duo ended up winning 23 races from 1994-2001 and finished in the top-10 of the point standings every season. Penske has one Cup championship, winning that with current driver Brad Keselowski in 2012, and has made it to the playoff finals with Joey Logano twice.
JACK ROUSH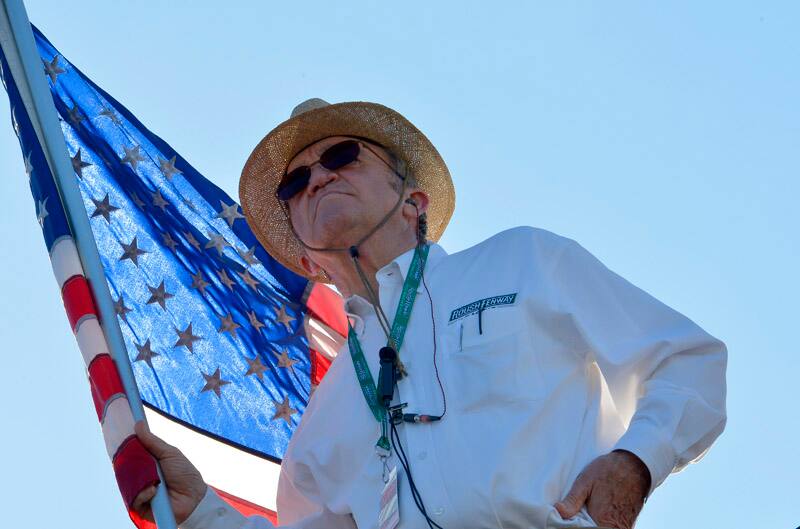 No owner has won more stock car races in NASCAR's top three touring series than Jack Roush, and he's done it all with Ford. Since becoming involved in the sport as an owner in 1988, Roush has gone on to post 324 victories in the Monster Energy NASCAR Cup, XFINITY and Camping World Truck Series combined. In addition, he has won at least one championship in each series and eight overall (2 Cup, 5 XFINITY and 1 Truck).
He made MENCS history in 1998 by becoming the first owner to expand to five teams, and proved that model could work as evidenced by the fact that each of them qualified for the Chase in 2005. That gave Roush half of the playoff field, which was only 10 at the time. He and NASCAR Hall of Famer Mark Martin are regarded as one of the top owner-driver combinations of all-time, having amassed 82 victories in NASCAR's top three series together.
RICKY RUDD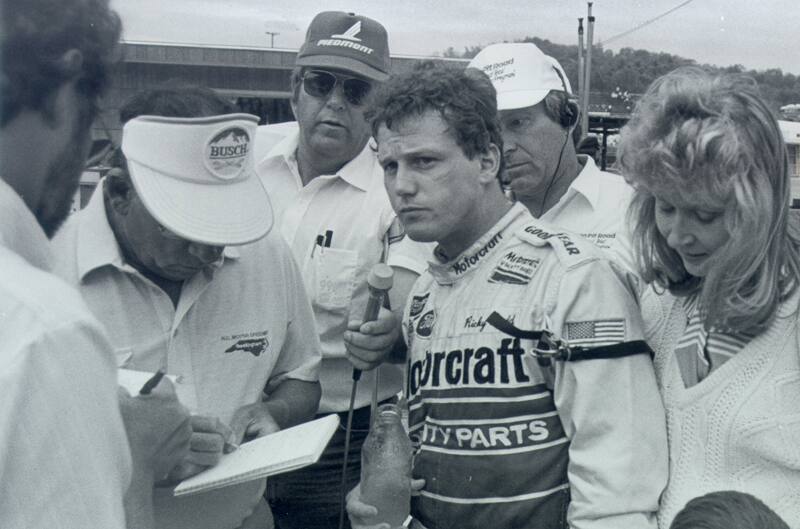 There may be drivers who have won more races, but when it comes to pure toughness it's hard to put anyone above Ricky Rudd. Whether it was putting tape over his eyelids after a harrowing crash at Daytona or surviving burns to his backside during a sweltering day at Martinsville, Rudd continually showed what made him a NASCAR staple from 1975-2007.
He set the sport's all-time record for consecutive starts at 788 – starting every race from 1981-2005 – until Jeff Gordon broke it in 2015, and ranks second on NASCAR's list for career starts with 906. Rudd registered 23 career Monster Energy NASCAR Cup Series victories and went to victory lane 15 times with Ford. His biggest win undoubtedly came in the 1997 Brickyard 400 during a stretch where he filled the dual roles as owner and driver. His success and consistency are also remembered by the fact he had a streak of at least one series triumph for 16 consecutive seasons (1983-98).
WADDELL WILSON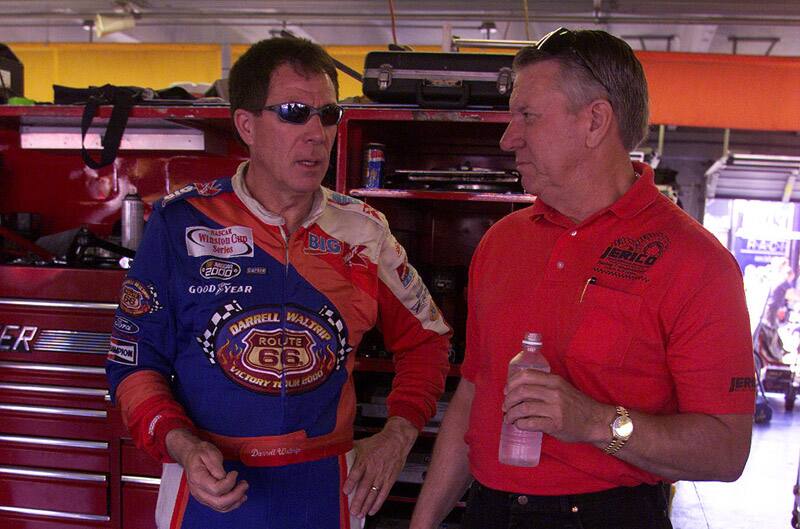 One of the legendary operations in Ford Performance's NASCAR history is Holman-Moody, and Waddell Wilson had a front row seat as a key contributor with that organization. He made his reputation as one of the top engine builders upon joining the team and producing the power that took Fireball Roberts to victory lane in the 1963 Southern 500 at Darlington.
As the sixties wound down, his stature grew even more as he was part of the Ford crew that helped Mario Andretti win the 1967 Daytona 500. Wilson, who also worked with current NASCAR Hall of Famer Fred Lorenzen during his Holman-Moody days, closed out the decade in grand fashion as he built the power that took David Pearson to consecutive Cup championships in 1968 and 1969. That marked the second and third titles for Ford overall, and the first time the manufacturer captured consecutive crowns.
JOHN HOLMAN AND RALPH MOODY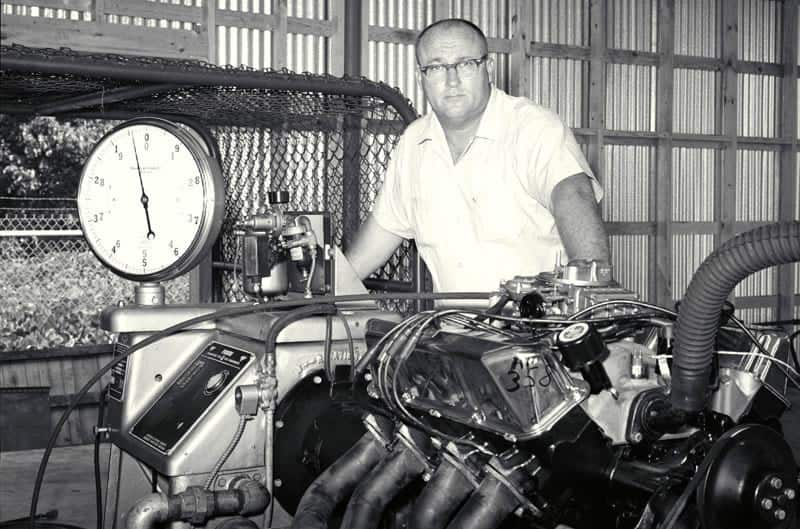 Even though they are on the ballot individually, it seems appropriate to write about them together because they were synonymous with Ford in the 1960s as co-owners of the manufacturer's main factory-backed organization.
It's the place where NASCAR Hall of Famer Robert Yates got his start and where fellow nominee Waddell Wilson honed his engine-building skills. It's also where legendary drivers like Bobby Allison, Mario Andretti, Jim Clark, A.J. Foyt, Dan Gurney, Junior Johnson, Parnelli Jones, Fred Lorenzen, Benny Parsons, David Pearson, Fireball Roberts, Curtis Turner, Bobby Unser, Joe Weatherly, and Cale Yarborough took turns behind the wheel.
They were responsible for providing the engines that powered the fast Ford of Pearson to consecutive championships in 1968 and 1969 in what is now known as the Monster Energy NASCAR Cup Series. Overall, the organization won 96 races and in 525 all-time starts finished in the top 5 a total of 284 times (54 percent).
Voting Day for the 2019 class will be Wednesday, May 23, 2018.
*Courtesy of Ford Performance