DEARBORN, MI – April 15, 2020 – NASCAR announced the 15 finalists for consideration as part of the 2021 Hall of Fame Induction Class on Tuesday.  Five of those men have Ford Motor Company ties, four of whom appear on the Modern-Era ballot and one on the Pioneer Ballot.
Those on the 10-member Modern Era ballot include Ricky Rudd, the sport's Iron Man, who had 23 wins in more than 900 starts, including stints with Bud Moore, the Wood Brothers and as an owner/driver, and Neil Bonnett, who won nine times with Ford and the Wood Brothers during a four-year run from 1979-82.  First time nominees are former Roush Fenway drivers Jeff Burton and Carl Edwards.  Burton won 17 times in the Cup Series with Roush from 1996-2004 and added 16 more victories in the NASCAR XFINITY Series.  Edwards won the 2007 NASCAR XFINITY Series championship with Roush and Ford while combining to win 61 races in NASCAR's top two series from 2004-2014.
The Pioneer Ballot is led by Ralph Moody, former co-owner of the Holman-Moody Ford factory team of the 1960's that put the manufacturer on the NASCAR map.
Two members from the Modern-Era ballot and one from the Pioneer Ballot will be selected later this year as the NASCAR Hall of Fame goes from five annual inductees to three.
JEFF BURTON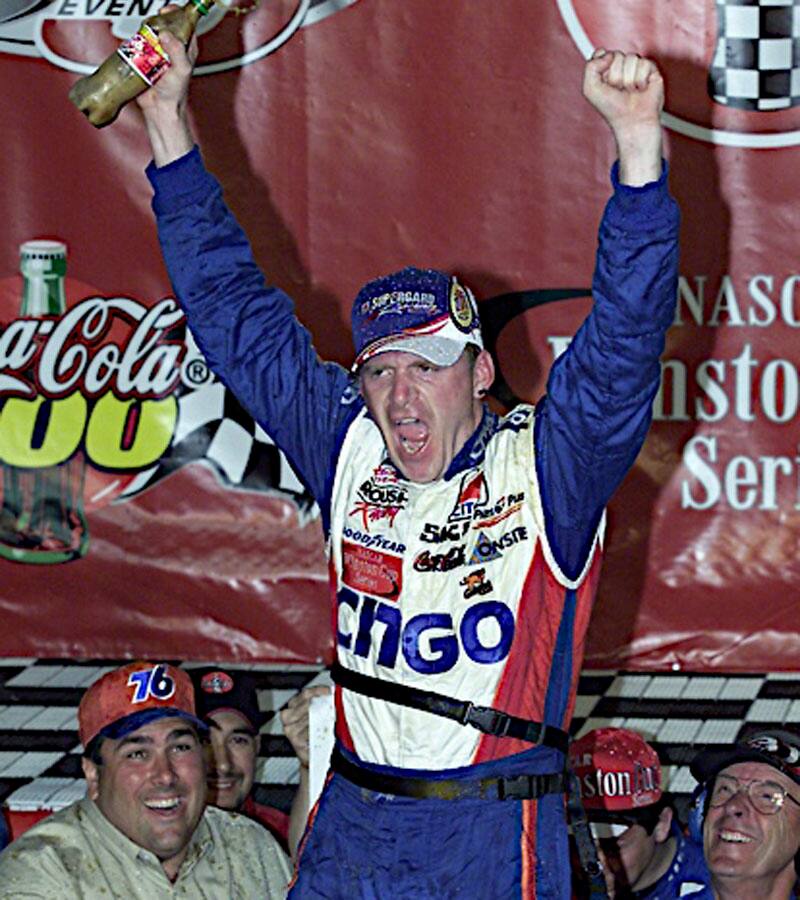 Jeff Burton became the first teammate of NASCAR Hall of Famer Mark Martin when he joined owner Jack Roush in 1996 to form a two-car operation.  Burton won his first career Cup Series race in the inaugural event at Texas Motor Speedway in 1997 and went on to post 17 of his 21 career victories with the organization.
Burton, won the Southern 500 at Darlington Raceway in 1999 and the Coca-Cola 600 in 2001, and had four consecutive seasons where he finished fifth or better in the final point standings.  He also holds the distinction of being the last driver to lead every lap in a Cup Series event when he led wire-to-wire at New Hampshire Motor Speedway in 2000.
NEIL BONNETT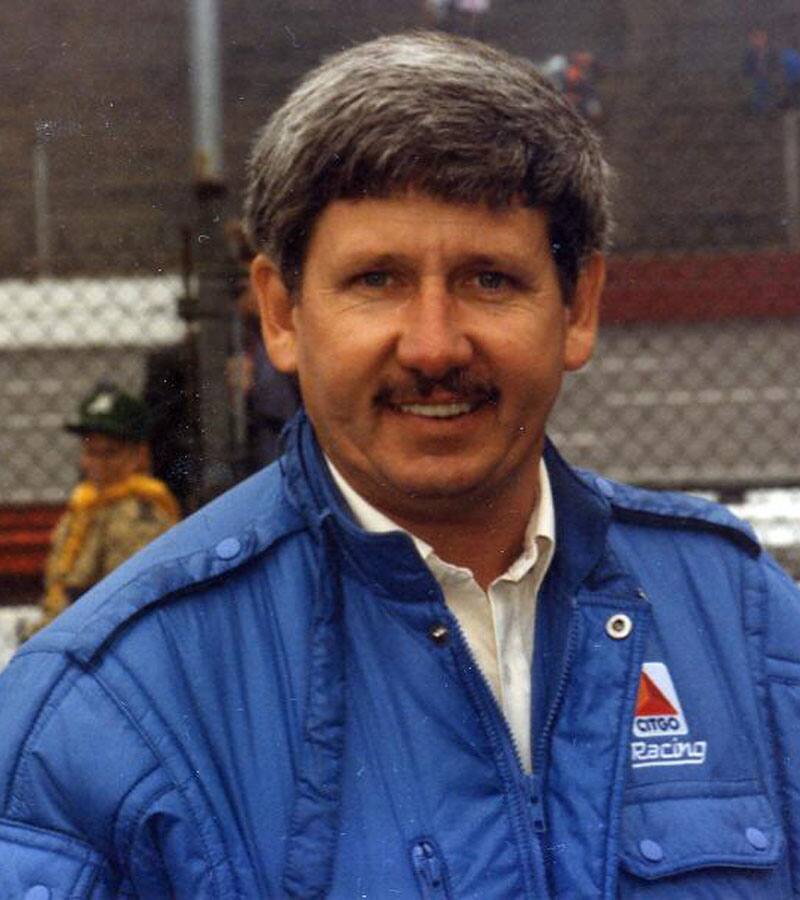 Neil Bonnett won 18 times during a 20-year career with nine of those coming in Ford Motor Company products.  Each of those wins came during a four-year span driving for the Wood Brothers from 1979-82.  He won five times driving a Mercury in 1979 and 1980 before winning four more events behind the wheel of a Ford in 1981 and 1982.  During that time he won two of the sport's biggest races, capturing the 1981 Southern 500 at Darlington Raceway and the 1982 World 600 at Charlotte Motor Speedway.
Bonnett won on every type of track NASCAR offered during his career, capturing one win each at the superspeedways of Daytona and Talladega while dominating tracks like Rockingham and Atlanta, where he won three times apiece.
CARL EDWARDS
Carl Edwards drove for Ford and Roush Fenway Racing from 2004-14 and ran full-time in the NASCAR Cup and XFINITY Series for seven of those seasons.  He sits third in the all-time Ford record book for most wins in NASCAR's top three series combined with 67 (23 NCS, 38 NXS, 6 NGOTS), trailing only NASCAR Hall of Famers Mark Martin (89) and David Pearson (73).
Edwards won the 2007 NASCAR XFINITY Series championship and finished second in the 2011 Cup standings by virtue of a tiebreaker.  He became the first driver in history to register his first wins in the NASCAR Cup and XFINITY Series on the same weekend when he won both events at the Atlanta Motor Speedway in March 2005.  And he instantly became a fan favorite with his patented back flip, which he displayed after registering Mustang's first NXS win in April 2011.
RICKY RUDD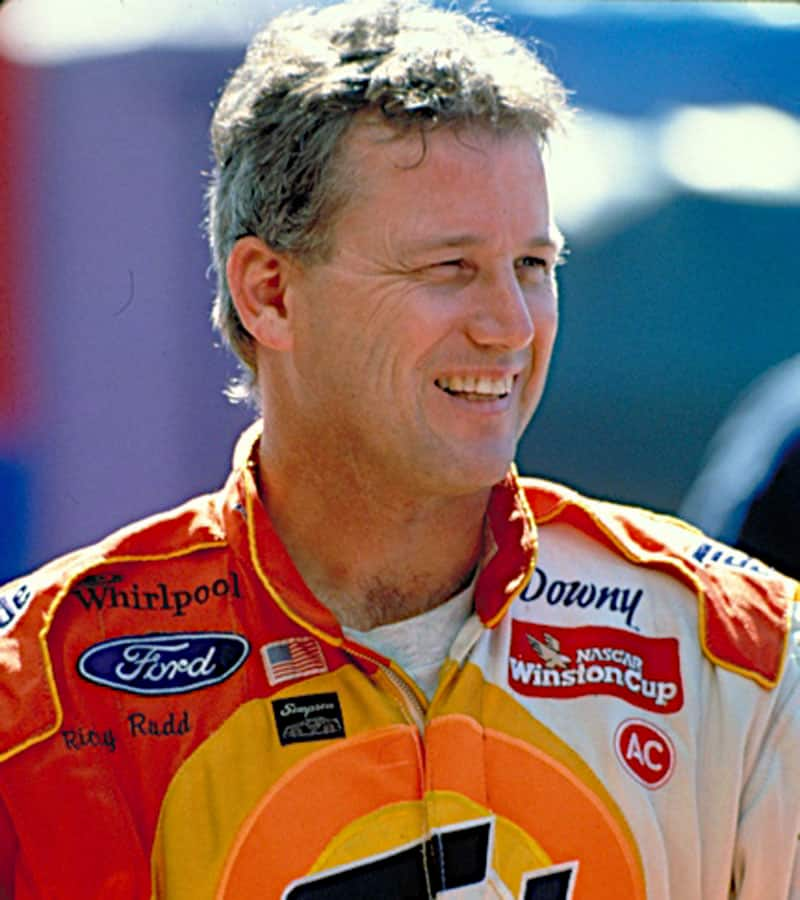 There may be drivers who have won more races, but when it comes to pure toughness it's hard to put anyone above Ricky Rudd.  Whether it was putting tape over his eyelids after a harrowing crash at Daytona or surviving burns to his backside during a sweltering day at Martinsville, Rudd continually showed what made him a NASCAR staple from 1975-2007.
He set the sport's all-time record for consecutive starts at 788 – starting every race from 1981-2005 – until Jeff Gordon broke it in 2015, and ranks second on NASCAR's list for career starts with 906.  Rudd registered 23 career Monster Energy NASCAR Cup Series victories and went to victory lane 15 times with Ford.  His biggest win undoubtedly came in the 1997 Brickyard 400 during a stretch where he filled the dual roles as owner and driver.  His success and consistency are also remembered by the fact he had a streak of at least one series triumph for 16 consecutive seasons (1983-98).
RALPH MOODY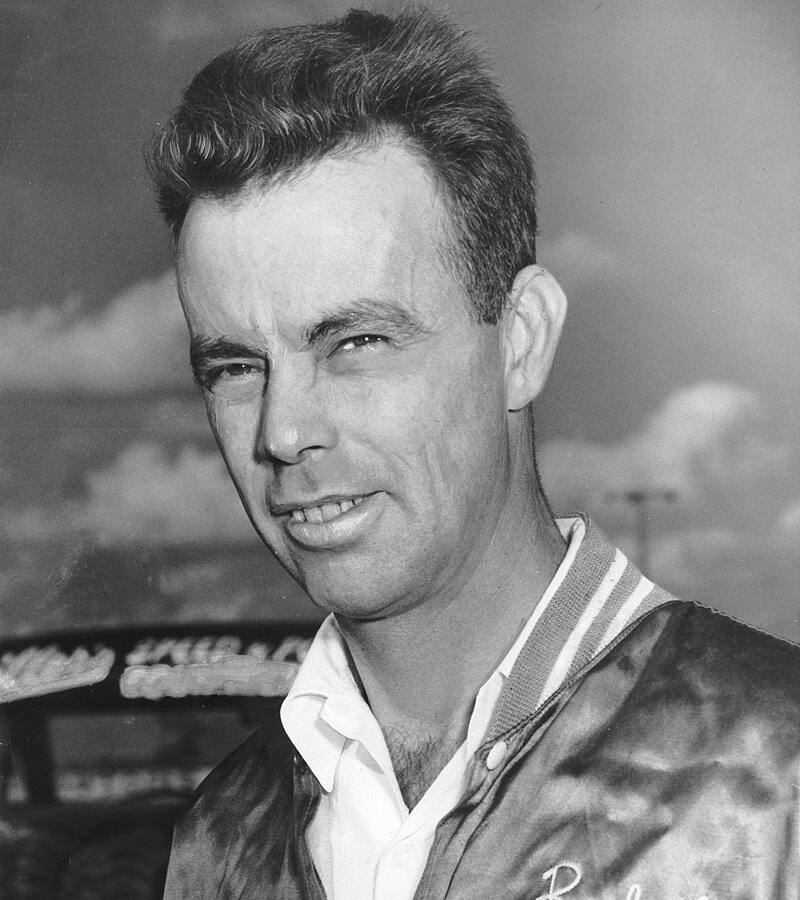 As one half of the famed Holman-Moody Ford factory-backed team of the 1960's, Ralph Moody helped produce some of the most recognized names in the sport.  It's the place where NASCAR Hall of Famers Robert Yates and Waddell Wilson honed their engine-building skills and where legendary drivers like Bobby Allison, Mario Andretti, Jim Clark, A.J. Foyt, Dan Gurney, Junior Johnson, Parnelli Jones, Fred Lorenzen, Benny Parsons, David Pearson, Fireball Roberts, Curtis Turner, Bobby Unser, Joe Weatherly, and Cale Yarborough took turns behind the wheel.
Moody was responsible for providing the engines that powered the fast Ford of Pearson to consecutive championships in 1968 and 1969 in what is now known as the Monster Energy NASCAR Cup Series.  Overall, the organization won 96 races and in 525 all-time starts finished in the top 5 a total of 284 times (54 percent).
*Courtesy of Ford Performance